Over the next couple of months I have three craft events coming up so thought I'd post to let you know about when and where.
On the 28th of August I am taking part in '
Tea on the lawn
' this event is taking place in Springfield House, Stratheden Hospital in Cupar. The aim of this event is to raise funds for the new Adamson Hospital Community Café Extension. There will be lots of crafts on sale as well as stalls, prizes and tasty food. Some of the artists and makers that will be there on the day include
Aileen Clarke
,
Nikki McWilliams
and
Sparklehen
. The scrumptious
Kitschnbake
is donating a box of tasty Kitschnbake cakes to be won in the raffle (I have experienced myself just how good these cakes are!).
The following month on Saturday the 11th of September I will be at
Dundee Jamboree
and
n_ilk
at the Botanics. N_ilk who run mixed genre music nights in Dundee have a annual micro festival and this year invited Dundee Jamboree to join them for one night. Dundee Jamboree is a collaborative project by Jen Collins, Nikki McWilliams and Lauren Gentry which organises events encouraging the creative community of Dundee to come together for collaboration and the chance to sell their wares.
This event could be indoors or outdoors dependent on the weather and will run from approximately 3pm - 10pm. I have seen the photos from the previous event held by Dundee Jamboree in Drouthys Basement and there looked to be so much amazing work on offer that I am really excited to be part of this.
The third event I am taking part in is being held on the 2nd of October in Steeple Church Hall, Dundee. This is an
indoor craft market
which will be raising funds for the
Muscular Dystrophy Campaign Tayside and Fife
. Some other sellers who will be at this event include
Kitschnbake
and
Artspace Scotland
.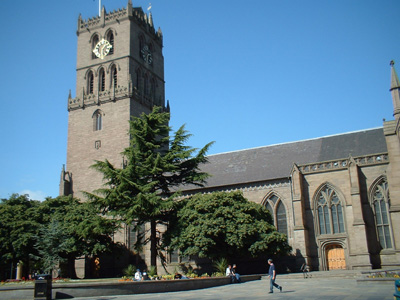 This might be the last blog post for a while as I had better get a move on and get sketching and stitching!